From its cobblestone streets and vibrant colonial architecture to its rich cultural heritage, Antigua offers a captivating experience for visitors. During my time there, I had the opportunity to stay at various hotels, each with its own unique charm and character.
Luxury Hotels:
Among them, Hotel Casa Santo Domingo stands out as one of my favorites. Nestled within a beautifully restored convent, this hotel takes luxury to another level. From the moment you step into the grand lobby adorned with colonial-era artwork, you're enveloped in an atmosphere of elegance and sophistication.
The rooms at Hotel Casa Santo Domingo exude opulence, with plush furnishings, sumptuous bedding, and exquisite attention to detail. I found myself immersed in a world of comfort and tranquility, allowing me to unwind and indulge in true relaxation. The hotel's lush gardens create an oasis of serenity, offering a picturesque backdrop for leisurely walks or moments of reflection.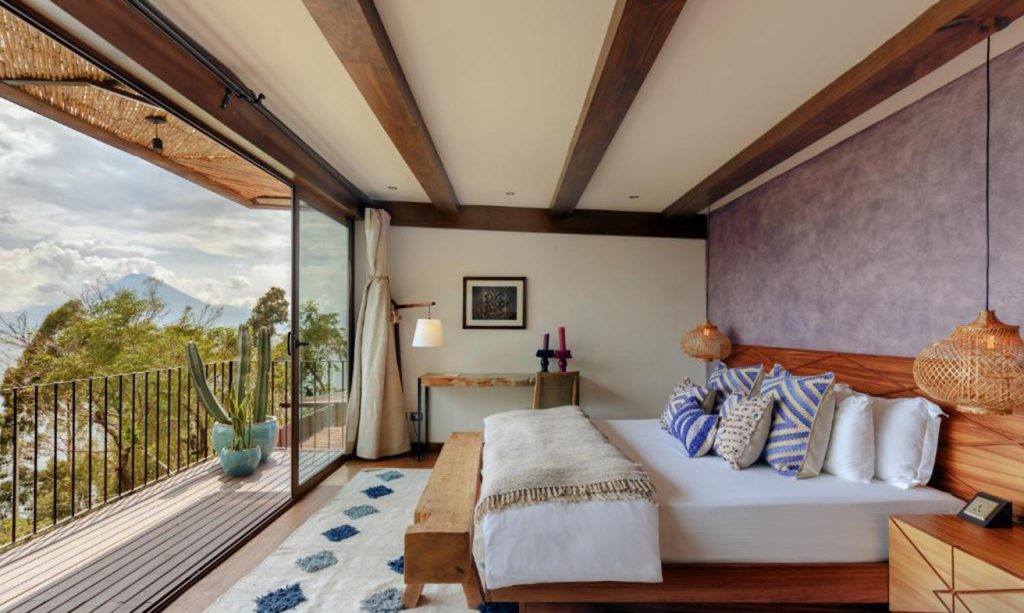 When it comes to dining, Hotel Casa Santo Domingo leaves no stone unturned. The hotel boasts multiple restaurants, each offering a unique culinary experience. From gourmet international cuisine to traditional Guatemalan delicacies, every meal was a feast for the senses. I highly recommend trying the local dishes infused with authentic flavors that showcase the rich culinary heritage of the region.
For those seeking ultimate rejuvenation, the hotel's spa is a haven of bliss. With a wide range of treatments and therapies, expert therapists, and a serene ambiance, I indulged in soothing massages and revitalizing spa rituals, leaving me feeling completely pampered and renewed.
One unique aspect of Hotel Casa Santo Domingo is its on-site museum, which showcases a remarkable collection of colonial-era artifacts. Exploring the museum was like stepping back in time, allowing me to delve into the rich history and cultural heritage of Antigua.
Another luxury hotel that captured my heart was Palacio de Doña Leonor. Housed in a meticulously restored 16th-century mansion, this boutique hotel offers a truly enchanting experience. The elegant rooms exude old-world charm, with antique furnishings, ornate decorations, and luxurious amenities. The attention to detail and personalized service provided by the staff added an extra touch of warmth and hospitality.
The hotel's tranquil courtyard served as a peaceful oasis, where I could unwind amidst the gentle sounds of flowing water and the fragrance of blossoming flowers. It was the perfect spot to sip a cup of Guatemalan coffee and savor moments of serenity.
From the moment I arrived until my departure, the staff at Palacio de Doña Leonor went above and beyond to ensure my stay was nothing short of extraordinary. Their impeccable attention to detail and genuine care for guests made me feel like royalty.
Mid-Range Hotels:
Hotel Posada del Angel immediately caught my attention with its charming boutique atmosphere. The hotel's cozy rooms were tastefully decorated and thoughtfully designed to create a warm and inviting ambiance. I felt right at home as I settled into my comfortable accommodations.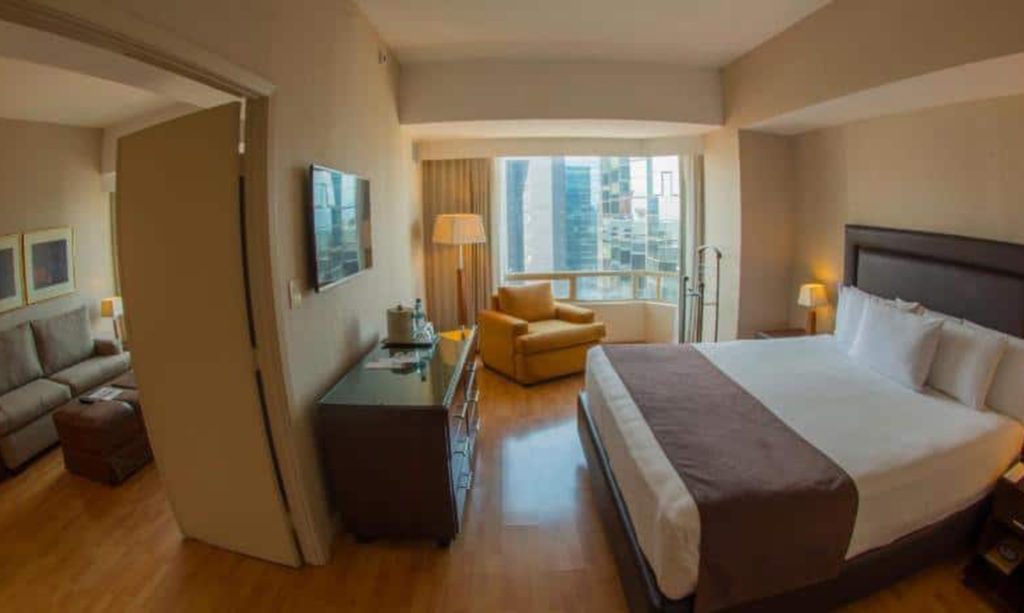 One of the highlights of Hotel Posada del Angel was its peaceful courtyard, adorned with lush greenery and blooming flowers. It was a serene oasis where I could relax, read a book, or simply soak in the tranquil surroundings. The courtyard also served as a gathering place for guests, fostering a sense of community and camaraderie.
The rooftop terrace at Hotel Posada del Angel offered breathtaking views of the city. From this vantage point, I could admire the picturesque colonial architecture of Antigua and marvel at the stunning vistas that stretched out before me. It was the perfect spot to watch the sunset or enjoy a cup of coffee in the morning.
Another fantastic mid-range option I experienced was La Casona de Antigua. This hotel, housed in a beautifully restored colonial building, provided a unique blend of historical charm and modern comfort. The rooms were spacious, well-appointed, and equipped with all the necessary amenities for a comfortable stay.
What impressed me most about La Casona de Antigua was its lovely garden. I found solace in strolling through its well-manicured pathways, surrounded by vibrant flowers and towering trees. It was a peaceful retreat where I could escape the bustling streets of Antigua and find tranquility.
The rooftop terrace at La Casona de Antigua was another delightful feature. I spent many evenings there, savoring a glass of wine while enjoying the panoramic views of the city and the surrounding landscapes. The gentle breeze and the sight of the illuminated cityscape added a touch of magic to my evenings.
Both Hotel Posada del Angel and La Casona de Antigua provided exceptional value for the price. The comfort, ambiance, and attentive service offered by these mid-range hotels made my stay in Antigua truly memorable. They are excellent choices for travelers who want to experience the charm of the city without compromising on quality or breaking the bank.
Budget Hotels and Hostels:
Posada La Merced quickly caught my attention as a budget-friendly hotel located near the city center. While the rooms were simple, they were clean and well-maintained, providing a comfortable space to rest after a day of exploring. The hotel's friendly staff were always ready to assist with any needs or inquiries, ensuring a pleasant stay.
One of the advantages of Posada La Merced was its prime location. Being situated near the city center allowed easy access to Antigua's main attractions, shops, and restaurants. I appreciated the convenience of being able to explore the city's vibrant streets on foot without having to travel long distances.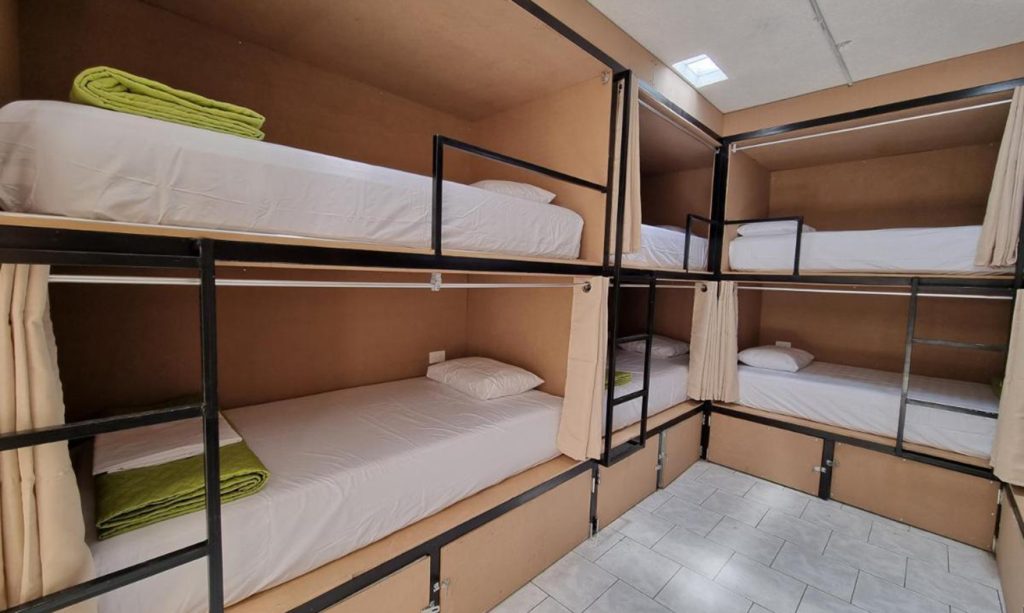 For budget travelers seeking a social and lively atmosphere, El Hostal is an excellent choice. This vibrant hostel offers dormitory-style rooms that are not only budget-friendly but also provide an opportunity to meet fellow travelers from around the world. The communal areas, such as the common room and shared kitchen, fostered a sense of community and camaraderie among guests.
El Hostal also organized various activities, such as city tours, hikes, and cultural events, allowing guests to immerse themselves in the local culture and make the most of their stay. The friendly and knowledgeable staff were always available to provide recommendations and assistance, ensuring a memorable and enjoyable experience.
While staying at El Hostal, I appreciated the chance to connect with other travelers, share stories, and exchange travel tips. It was a dynamic and sociable environment that added an extra layer of excitement to my time in Antigua.
Both Posada La Merced and El Hostal provided excellent budget options for travelers. Whether you prefer the simplicity and comfort of a budget hotel or the social atmosphere of a hostel, these accommodations offer affordable rates without compromising on cleanliness, comfort, or a sense of community.
Whether you're seeking a luxurious escape, a comfortable mid-range hotel, or a budget-friendly accommodation, Antigua has something for every traveler. From the opulent Hotel Casa Santo Domingo to the cozy charm of Posada La Merced, there is a wide range of choices to suit your preferences and budget.
Remember to consider factors such as location, amenities, and reviews when making your final decision. Antigua's enchanting streets, historical landmarks, and warm hospitality await your arrival, and I'm confident that whichever hotel you choose, you'll have an incredible experience exploring this captivating city.