I knew that with a little research and some savvy booking, I could secure a comfortable place to stay without sacrificing my travel budget. Armed with determination and my trusty laptop, I delved into the world of budget accommodation options in Rio. After careful consideration, I found a selection of budget-friendly accommodations that not only fit my wallet but also offered great value and convenient locations.
1.Lemon Spirit Hostel: Lemon Spirit Hostel was a fantastic find for my budget-friendly trip to Rio de Janeiro. I was immediately drawn to its reputation for comfortable accommodations at affordable prices. Booking my stay was a breeze as I utilized Hostelworld, a reliable online platform for hostel reservations. The positive reviews from fellow travelers only further solidified my decision to stay here.
Upon arrival at Lemon Spirit Hostel, I was greeted by a warm and friendly staff who made me feel instantly welcome. The hostel's location in the lively neighborhood of Ipanema was a major plus for me. Being just a short walk away from the iconic Ipanema Beach meant that I had easy access to the sun, sand, and vibrant beach culture.
The dormitory room I stayed in was clean, comfortable, and thoughtfully designed. The bunk beds were cozy, with personal lockers to securely store my belongings. I appreciated the attention to detail in providing individual reading lights and power outlets for each bed, making it convenient for me to charge my electronics and read before bed.
One of the highlights of Lemon Spirit Hostel was the social atmosphere it fostered. The common areas were vibrant and inviting, providing ample space for interaction with fellow travelers. Whether it was swapping travel stories, playing board games, or simply relaxing on the comfortable couches, there was always a lively energy in the air.
The hostel staff went above and beyond to ensure that my stay was enjoyable. They were knowledgeable about the area and offered valuable insights on local attractions, restaurants, and transportation options. Their friendly and accommodating nature made me feel like part of a community, rather than just another guest passing through.
In the mornings, a complimentary breakfast was served, which helped kickstart my days of exploration in Rio de Janeiro. The spread offered a variety of options, including fresh fruit, bread, cereals, and hot beverages. It was a great way to fuel up for my adventures ahead.
Staying at Lemon Spirit Hostel truly enhanced my Rio experience. The combination of comfortable accommodations, a social atmosphere, and a convenient location near Ipanema Beach made it an excellent choice for budget-conscious travelers like myself. I left with fond memories, new friendships, and a deep appreciation for the warm hospitality provided by the staff.
2.El Misti Hostel Copacabana: El Misti Hostel Copacabana is a highly recommended option for travelers looking to experience the famous Copacabana Beach without breaking the bank. The hostel offers clean and cozy dormitory rooms that come equipped with lockers and comfortable beds. I've heard from fellow travelers that the rooms are well-maintained, providing a comfortable space to relax and rest after a day of exploration.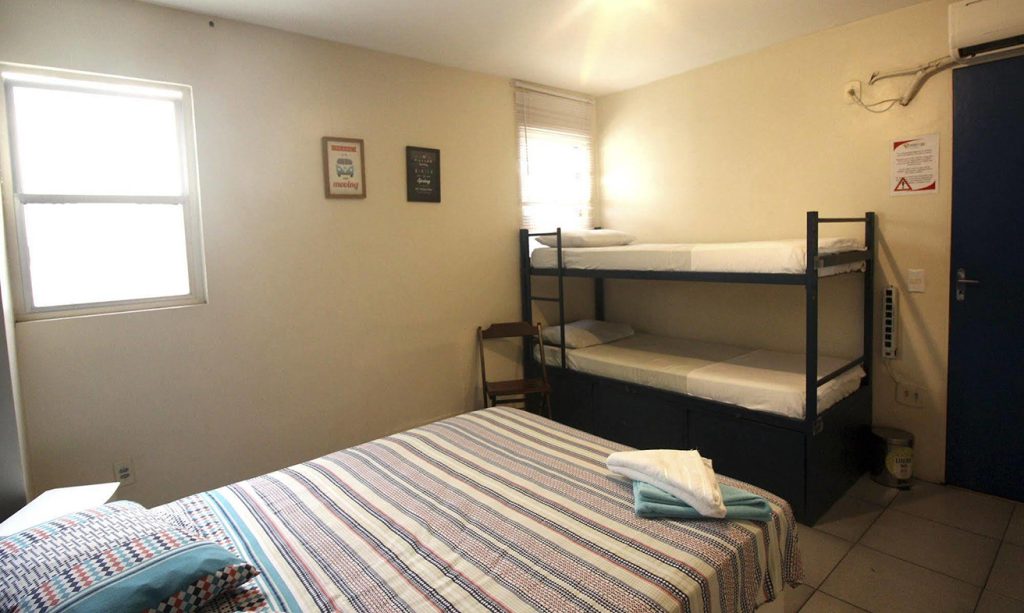 What I found particularly appealing about El Misti Hostel Copacabana was the affordability I discovered on their website. They often have great deals and promotions that make staying here even more budget-friendly. Making my reservation directly through their website was a seamless process, ensuring I secured the best rate for my stay.
The hostel boasts excellent amenities to enhance the overall experience. The communal kitchen allows guests to prepare their own meals, saving money on dining out. This is especially beneficial for those traveling on a tight budget. Additionally, there is a bar on-site where guests can socialize and enjoy a refreshing drink.
The staff at El Misti Hostel Copacabana are known for being helpful and accommodating. They are happy to assist with any inquiries or provide recommendations on local activities and attractions. Many guests appreciate the hostel's organized activities and tours, which allow travelers to explore the city in a fun and budget-friendly way.
3.Mango Tree Hostel: Moving on to Mango Tree Hostel, this highly regarded accommodation option is situated in the vibrant neighborhood of Santa Teresa. It has earned a reputation for its friendly staff, cozy atmosphere, and breathtaking views of Rio de Janeiro. Booking a bed in one of their dormitory rooms through platforms like Booking.com has been a popular choice among travelers.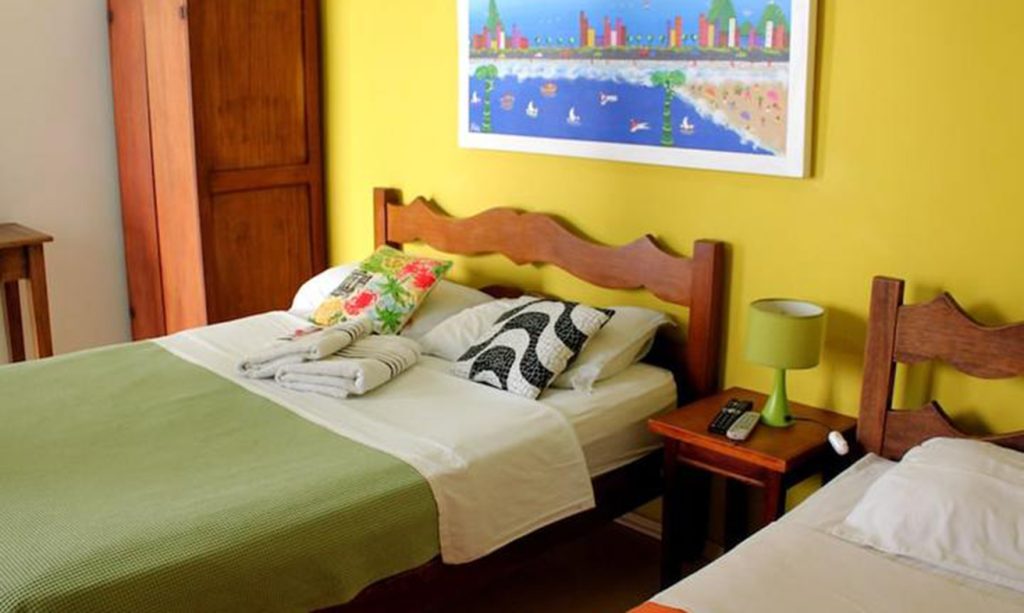 Mango Tree Hostel offers a spacious common area where guests can relax, socialize, and connect with fellow travelers from around the world. The fully equipped kitchen is a great feature for those looking to cook their own meals and save money on dining expenses. Additionally, the lovely outdoor terrace provides panoramic views of the city, allowing guests to unwind and soak in the beauty of Rio.
What sets Mango Tree Hostel apart is the genuine hospitality and assistance provided by the staff. They are known for going above and beyond to ensure guests have an enjoyable stay. With their wealth of knowledge about Santa Teresa and the surrounding areas, they can offer recommendations on local attractions, restaurants, and hidden gems that are worth exploring.
4.Rio Rockers Hostel: Rio Rockers Hostel is an excellent choice for travelers seeking a budget-friendly stay near the vibrant Lapa neighborhood. The hostel offers comfortable dormitory rooms that come equipped with lockers, ensuring the security of personal belongings. Additionally, for those desiring more privacy, Rio Rockers Hostel also provides private rooms.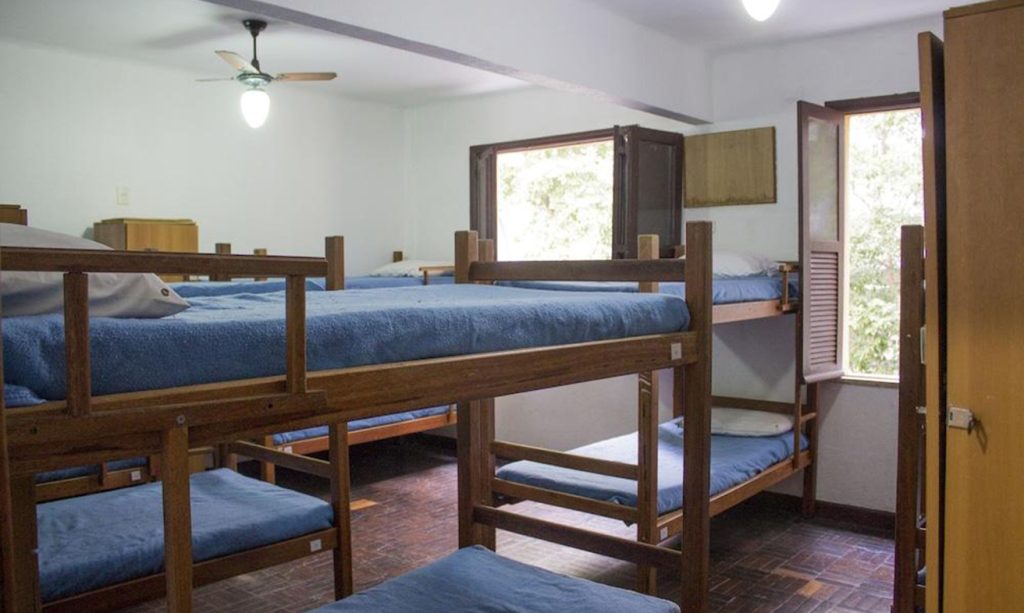 Finding the best rates for Rio Rockers Hostel was a breeze, thanks to the reliable platform Hostelworld. This popular booking platform offers a wide range of accommodation options and allows travelers to easily compare prices and read reviews from previous guests.
The hostel's amenities further contribute to its appeal. The lively bar creates a social atmosphere, where guests can mingle, enjoy refreshing drinks, and partake in lively conversations. The communal kitchen is a great feature for budget-conscious travelers, as it allows for the preparation of meals and reduces dining expenses. Additionally, the friendly and helpful staff at Rio Rockers Hostel organize various activities like samba lessons and city tours, providing guests with opportunities to immerse themselves in the local culture and make the most of their time in Rio de Janeiro.
5.Hotel Atlântico Copacabana: For those who prefer a budget hotel experience, Hotel Atlântico Copacabana is a fantastic option. Located just a few blocks from the world-renowned Copacabana Beach, this hotel offers comfortable rooms with modern amenities at affordable prices. Booking my stay directly through the hotel's website proved to be a convenient and cost-effective choice.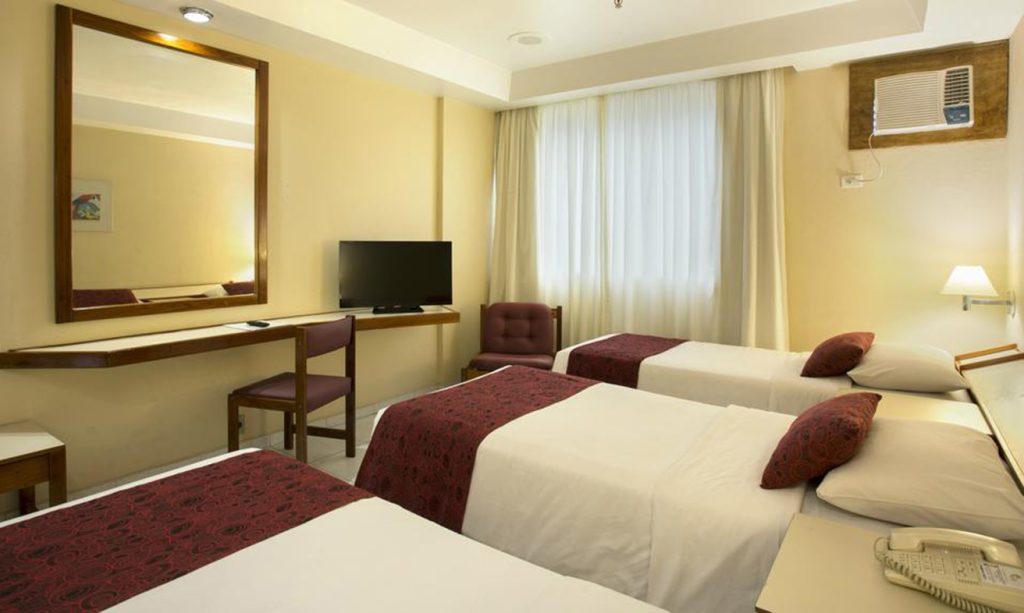 Hotel Atlântico Copacabana provides a comfortable and inviting space to relax after a day of exploration. The rooms are well-appointed, with cozy beds, clean bathrooms, and essential amenities to ensure a pleasant stay. The hotel's prime location near Copacabana Beach allows guests to easily access the sun, sand, and vibrant beach culture that Rio de Janeiro is famous for.
One of the advantages of booking directly through the hotel's website is the possibility of special offers and discounts. Hotel Atlântico Copacabana often provides exclusive deals that can further enhance the affordability of the stay. It's always worth checking their website for any ongoing promotions.
Choosing Hotel Atlântico Copacabana for a budget-friendly accommodation option allows travelers to enjoy the comfort and convenience of a hotel experience without stretching their budget. Its prime location near Copacabana Beach, coupled with the affordable rates and modern amenities, make it an excellent choice for those seeking a comfortable stay in Rio de Janeiro.
Lemon Spirit Hostel in the vibrant neighborhood of Ipanema provided a social and welcoming atmosphere, while El Misti Hostel Copacabana allowed me to experience the famous beachfront without breaking the bank. Mango Tree Hostel in Santa Teresa offered stunning views and a cozy atmosphere, while Rio Rockers Hostel in Lapa provided a lively and engaging experience. For those seeking a budget hotel, Hotel Atlântico Copacabana was a fantastic option near the beach. By utilizing platforms like Hostelworld and Booking.com, I secured great deals and found the perfect accommodations to fit my budget. These affordable places to stay not only saved me money but also provided comfortable and enjoyable experiences during my time in Rio. With a little research and smart booking choices, it's possible to explore this vibrant city without breaking the bank. My budget-friendly accommodations allowed me to fully enjoy everything Rio de Janeiro has to offer while staying within my financial means.