As I set foot in Mexico City, I was instantly captivated by its vibrant energy and rich cultural tapestry. Exploring the city's best neighborhoods and finding the perfect hotel became an exciting part of my journey. From the trendy streets of Condesa to the upscale elegance of Polanco, each neighborhood had its own allure and unique charm. As I delved deeper into my research, I discovered a plethora of hotels that promised exceptional service, stylish accommodations, and a true taste of Mexico City's hospitality.
1.Condesa: As I explored Condesa, I fell in love with its vibrant and trendy atmosphere. The neighborhood is known for its tree-lined streets, beautiful parks, and Art Deco architecture that adds a touch of old-world charm. In Condesa, I discovered a variety of boutique hotels that catered to different budgets and preferences. The hotels in this area exuded style and sophistication, with their unique designs and attention to detail. I particularly enjoyed the personalized service that made me feel like a valued guest. One of the highlights was the rooftop terraces offered by many hotels, providing breathtaking views of the neighborhood and the opportunity to relax and unwind while taking in the stunning surroundings. Whether I wanted to indulge in luxury or seek a cozy bed and breakfast experience, Condesa had a perfect accommodation option for every traveler.
2.Polanco: Stepping into Polanco felt like entering a world of luxury and refinement. This upscale neighborhood is known for its high-end shopping, fine dining restaurants, and cultural attractions. The luxury hotels in Polanco left no stone unturned when it came to delivering impeccable service and lavish amenities. From renowned international brands to boutique establishments, each hotel offered a sophisticated and elegant ambiance. I appreciated the attention to detail, from the beautifully designed rooms to the top-notch facilities. Staying in Polanco allowed me to immerse myself in a world of indulgence and provided easy access to attractions like the Soumaya Museum, where I could admire a vast collection of art and cultural exhibits. The hotels in this neighborhood provided a luxurious retreat, ensuring a memorable and refined experience.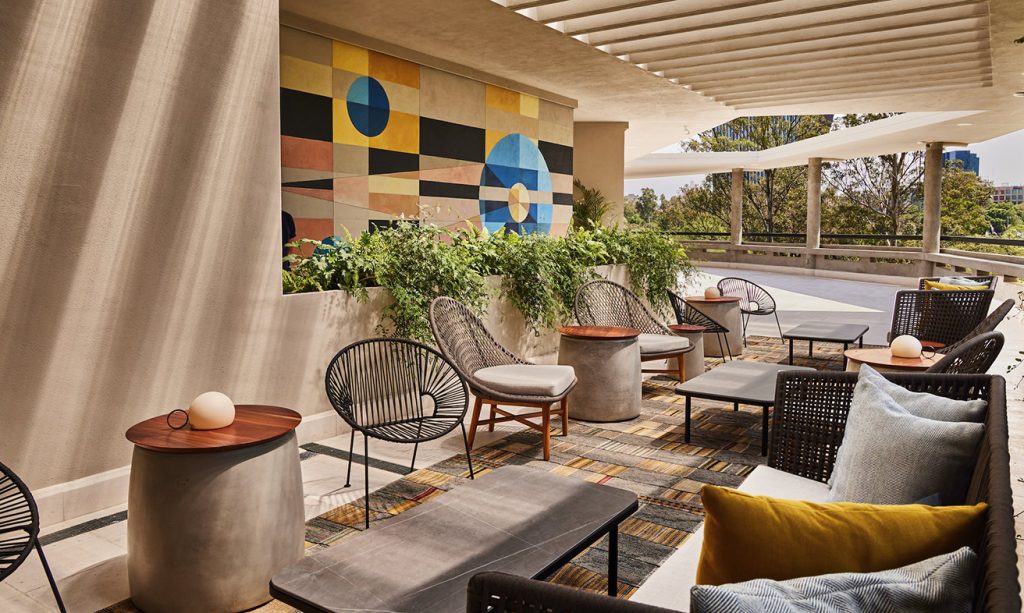 3.Roma: Roma captured my heart with its artistic and bohemian atmosphere. This neighborhood is renowned for its eclectic mix of cafes, galleries, and boutiques, creating a unique and vibrant ambiance. The hotels in Roma reflected this artistic flair, offering stylish accommodations that celebrated creativity and design. I found myself drawn to boutique hotels that showcased art-inspired interiors, blending modern aesthetics with traditional elements. Some hotels were housed in beautifully restored mansions, adding a touch of history to the stay. The bohemian vibe of Roma was palpable, and I loved exploring the neighborhood's vibrant street life, discovering hidden gems at every turn. Staying in Roma allowed me to fully immerse myself in the local art scene and experience the neighborhood's creative spirit.
4.Centro Histórico: Staying in the Centro Histórico allowed me to immerse myself in Mexico City's rich history and cultural heritage. This neighborhood is a treasure trove of iconic landmarks, including the famous Zócalo, or main square, where I witnessed the grandeur of the Metropolitan Cathedral and the National Palace. The hotels in this area provided a unique experience, as many of them were housed in beautifully restored colonial buildings. The charm of these accommodations added to the overall ambiance, transporting me back in time while still offering modern comforts. Exploring the Centro Histórico was a delight, with its narrow cobblestone streets, charming plazas, and fascinating museums. It was a fantastic opportunity to delve into the city's history and witness firsthand the architectural wonders and cultural gems that make Mexico City truly special.
5.Santa Fe: If you're seeking a more modern and cosmopolitan experience, Santa Fe is the neighborhood that caters to your preferences. As a bustling financial district, Santa Fe is known for its sleek skyscrapers, contemporary architecture, and vibrant business atmosphere. The hotels in Santa Fe were specifically designed to cater to the needs of business travelers, offering state-of-the-art facilities and comfortable accommodations. I appreciated the convenience of staying in this area, as it provided easy access to corporate offices, shopping malls, and a wide range of restaurants offering diverse culinary experiences. After a busy day of work or exploration, I could unwind in the comfort of my hotel, enjoying the modern amenities and taking in the impressive cityscape views. Santa Fe offered a dynamic and cosmopolitan side of Mexico City, showcasing the city's economic prowess and modern infrastructure.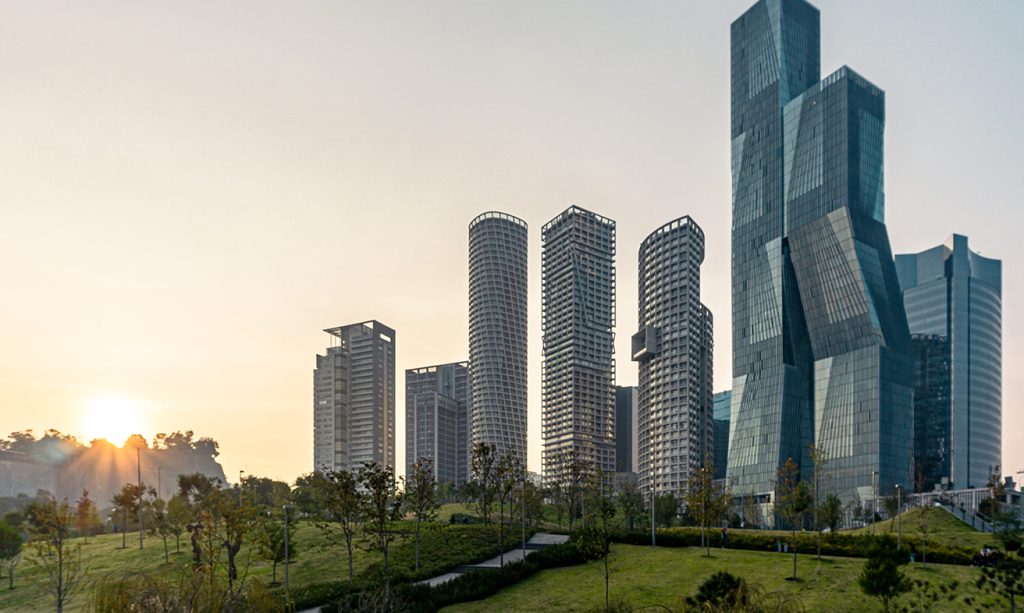 Mexico City's best neighborhoods and hotels exceeded my expectations, providing me with an unforgettable stay in this dynamic city. From the bohemian streets of Condesa to the refined elegance of Polanco, each neighborhood offered a unique experience and a chance to immerse myself in the local culture. The hotels I stayed in were a testament to the city's hospitality, offering impeccable service, comfortable accommodations, and memorable amenities.
In Condesa, I found myself surrounded by trendy cafes, vibrant street art, and a lively atmosphere that made me feel like a local. The boutique hotels in this neighborhood provided a personalized touch, and the rooftop terraces offered breathtaking views of the surrounding area.
Polanco, on the other hand, spoiled me with its upscale luxury and sophistication. The hotels in this neighborhood provided a haven of comfort and elegance, with world-class amenities and easy access to high-end shopping and dining options.
Roma's artistic charm and bohemian vibe left a lasting impression on me. The boutique hotels I stayed in reflected the neighborhood's creative spirit, offering unique designs and a sense of artistic immersion.