Houston's culinary scene is a delightful fusion of flavors, offering a wide array of dining options to suit every taste. Additionally, the city boasts a diverse range of accommodations, ensuring a comfortable and memorable stay for travelers. So, whether you're a food enthusiast eager to savor the local cuisine or a visitor in search of a cozy place to rest, allow me to guide you through some of the best dining spots and accommodations that Houston has to offer.
Where to Eat:
Pappas Bros. Steakhouse: As a steak enthusiast, Pappas Bros. Steakhouse is an absolute must-visit for me. The moment I step inside, I'm greeted by an elegant ambiance that sets the stage for a remarkable dining experience. The knowledgeable and attentive staff make excellent recommendations, guiding me through their extensive menu and wine list. I can't resist indulging in their prime steaks, which are cooked to perfection and melt-in-your-mouth tender. The depth of flavor and quality of the meat are truly exceptional, making each bite a true delight.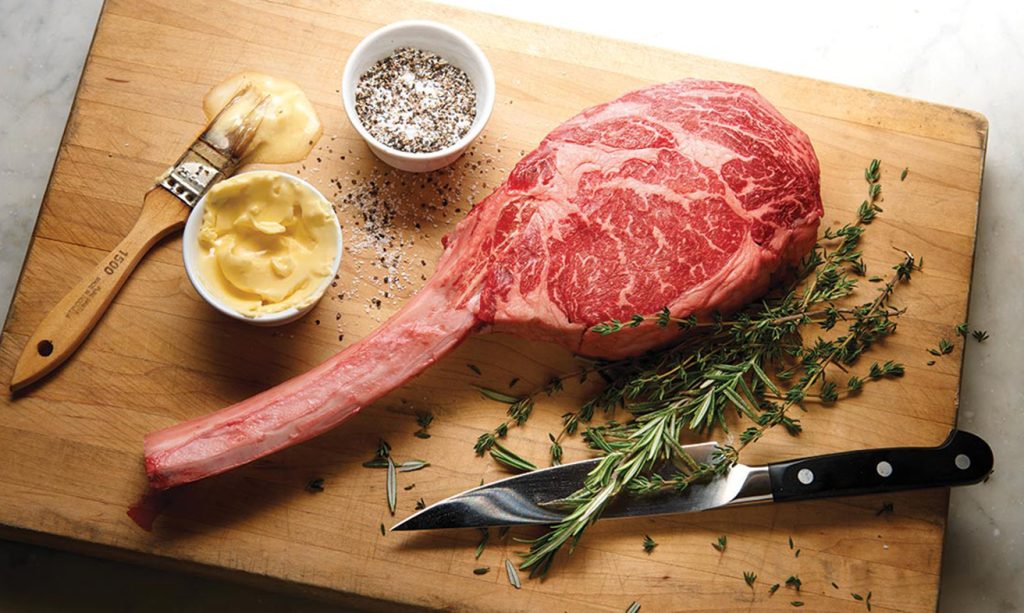 Uchi: Uchi is a restaurant that never fails to impress me. The moment I enter, I'm immediately captivated by the sleek and modern atmosphere. The innovative and beautifully crafted dishes they serve are a testament to their dedication to creating unique sushi experiences. From the delicate presentation to the harmonious blend of flavors, each dish at Uchi is a work of art. The Machi Cure, with its smoked yellowtail and yucca crisp, is a standout favorite of mine. The attentive service and the expertly curated sake selection complete the extraordinary dining experience.
The Breakfast Klub: To start my day on a delicious note, The Breakfast Klub is a go-to spot. As I approach the restaurant, I'm greeted by the inviting and lively atmosphere, setting the perfect mood for a hearty breakfast. The aroma of their famous chicken and waffles fills the air, and I can't resist ordering a plate for myself. The combination of perfectly crispy and seasoned chicken paired with fluffy waffles creates an irresistible symphony of flavors. Additionally, their catfish and grits never disappoint, with the catfish being tender and flavorful, and the grits cooked to creamy perfection.
Ninfa's on Navigation: Whenever I crave authentic Tex-Mex cuisine, Ninfa's on Navigation is my top choice. From the moment I step inside, the warm and welcoming ambiance makes me feel like I'm part of a big Mexican family gathering. The sizzling fajitas, served with charred onions and peppers, create an enticing aroma that immediately grabs my attention. The tender and flavorful meat, paired with warm tortillas and their signature sauces, makes every bite an explosion of Tex-Mex goodness. The flavorful enchiladas, filled with your choice of meat and smothered in their rich sauces, are also a true highlight.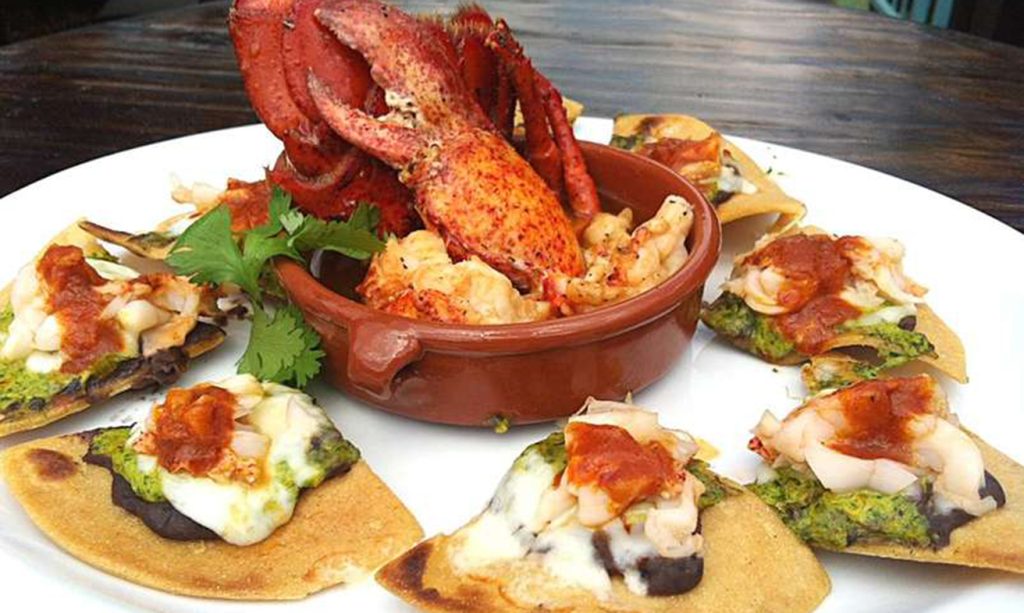 Underbelly Hospitality: From One Fifth to UB Preserv, each restaurant showcases Houston's diverse food culture in a captivating way. With ever-changing menus, I'm always excited to see what new culinary creations Chef Chris Shepherd has in store. Every dish is a revelation, incorporating flavors and ingredients from different cuisines around the world. The attention to detail, the surprising flavor combinations, and the dedication to sourcing local ingredients make dining at any of these establishments a memorable experience.
Where to Stay:
The Post Oak Hotel at Uptown Houston: When it comes to indulgence, The Post Oak Hotel is the epitome of luxury. From the moment you step into the grand lobby, you're greeted with impeccable service and a sense of opulence. The elegant rooms and suites are tastefully designed with plush furnishings and modern amenities, ensuring a comfortable stay. The hotel boasts a variety of amenities, including a luxurious spa where you can pamper yourself, multiple dining options serving delectable cuisine, and a rooftop pool offering breathtaking views of the city skyline.
Hotel ZaZa: Known for its eclectic and artistic vibe, Hotel ZaZa offers a unique and unforgettable experience. Each room and suite is thoughtfully decorated with distinctive decor, creating an atmosphere that is both luxurious and whimsical. The hotel features a spa where you can relax and rejuvenate, a fitness center for your workout needs, and a popular restaurant and bar that exude a trendy and vibrant ambiance. The attention to detail and personalized service at Hotel ZaZa truly make it a standout choice.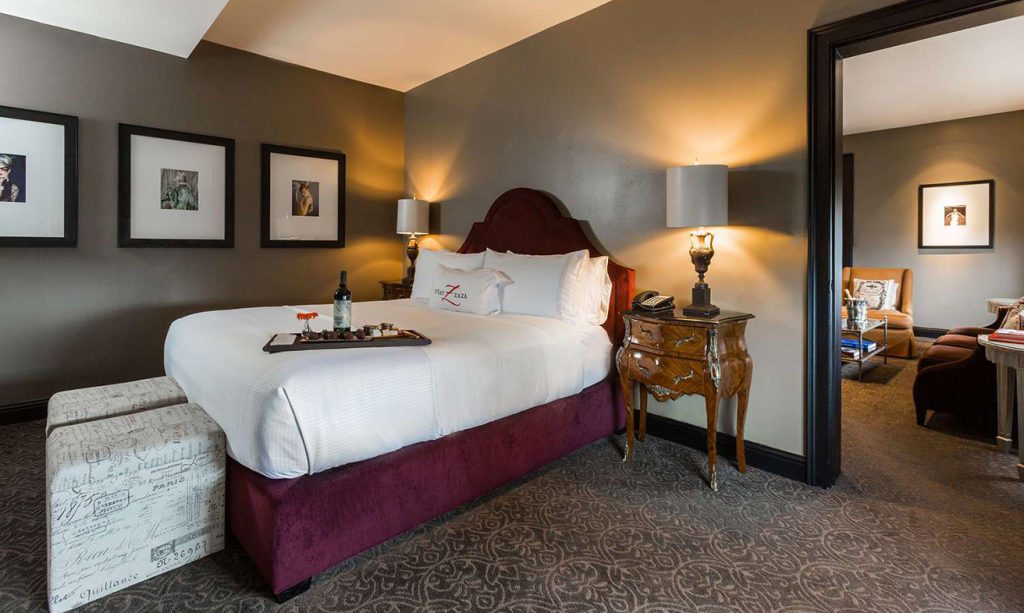 The Lancaster Hotel: Located in downtown Houston, The Lancaster Hotel is a hidden gem that exudes historic charm and sophistication. As you enter the hotel, you'll be transported back in time with its elegant and classic decor. The rooms are well-appointed, offering a comfortable retreat after a day of exploring the city. The hotel's convenient location places you within walking distance of theaters, restaurants, and major attractions, making it an ideal choice for those who want to immerse themselves in Houston's vibrant downtown scene.
The Houstonian Hotel, Club & Spa: Nestled amidst lush greenery, The Houstonian Hotel offers a tranquil escape from the bustling city. The luxurious rooms and suites provide a serene and comfortable haven, surrounded by the beauty of nature. The hotel's amenities include multiple dining options where you can savor exquisite cuisine, a spa that offers a range of indulgent treatments, and fitness facilities for those who want to stay active. Whether you're seeking relaxation or recreation, The Houstonian Hotel provides a serene retreat that combines luxury and nature seamlessly.
Hotel Alessandra: Situated in downtown Houston, Hotel Alessandra embodies contemporary elegance and sophistication. The spacious rooms and suites are designed with a modern aesthetic, featuring sleek furnishings and luxurious amenities. The hotel's top-notch service ensures a comfortable and memorable stay. Its prime location puts you within walking distance of various entertainment venues, restaurants, and cultural attractions, allowing you to fully immerse yourself in the vibrant energy of downtown Houston.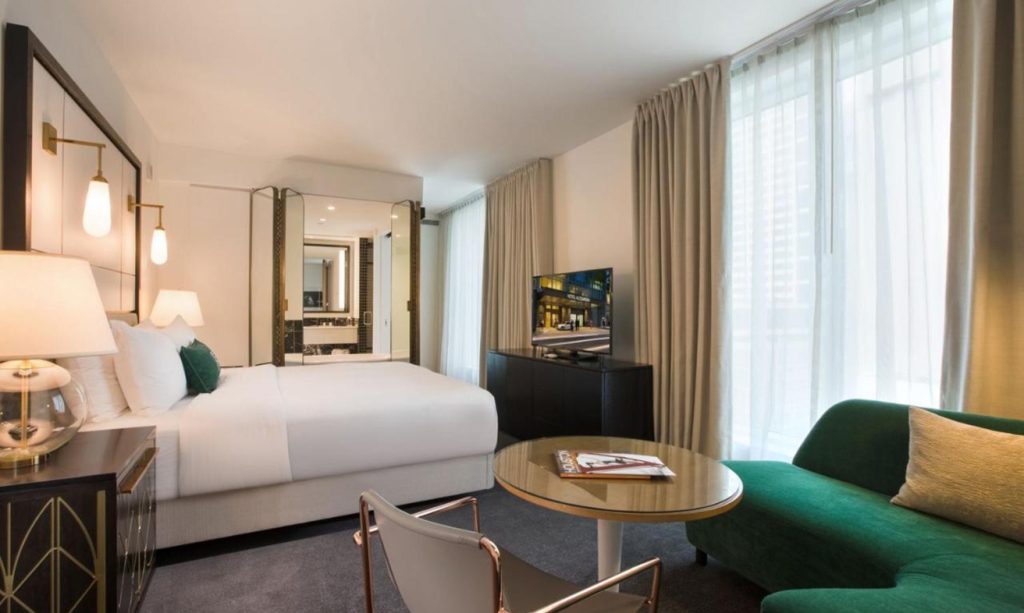 I hope that my personal insights have provided you with valuable information to enhance your culinary adventures and accommodations in Houston. From the diverse range of dining options that will tantalize your taste buds to the variety of accommodations that cater to your comfort and preferences, Houston has something for every traveler. Whether you choose to indulge in the city's renowned Tex-Mex cuisine, explore international flavors, or treat yourself to a luxurious stay, Houston offers a delightful blend of experiences that will leave you with lasting memories.