Houston offers a dynamic blend of culture, entertainment, and culinary delights that will make your visit truly unforgettable. Join me as we dive into the vibrant neighborhoods, uncover hidden gems, and indulge in the diverse flavors that make Houston a top destination.
1.Visit Space Center Houston: When I visited Houston, one of the most incredible experiences was exploring Space Center Houston. As I stepped into the official visitor center of NASA's Johnson Space Center, I couldn't contain my excitement. The interactive exhibits allowed me to get hands-on with space exploration, from trying out a space shuttle simulator to touching a moon rock. It was awe-inspiring to see the real space artifacts, including the massive Saturn V rocket. To top it off, I had the privilege of meeting an astronaut and listening to their captivating stories of life in space. It was truly an out-of-this-world adventure!
2.Explore the Museum District: Houston's Museum District was a dream come true for an art and culture enthusiast like me. I spent an entire day hopping from one museum to another, immersing myself in the rich history and creativity on display. At the Museum of Fine Arts, I marveled at masterpieces from renowned artists and discovered new favorites. The Houston Museum of Natural Science took me on a journey through time, with dinosaur exhibits and a fascinating glimpse into the natural world. The Children's Museum was a delightful surprise, with interactive exhibits that ignited my inner child. It was an enriching experience that left me with a deeper appreciation for art, culture, and history.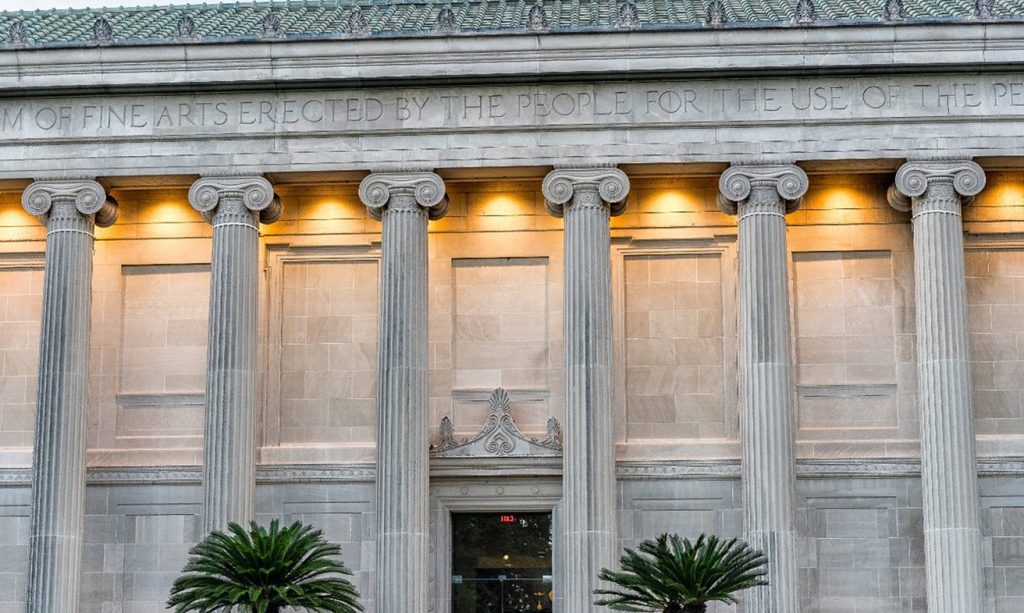 3.Indulge in Culinary Delights: Houston's culinary scene exceeded my expectations. From Tex-Mex to BBQ and international cuisine, the options were endless. Exploring neighborhoods like Montrose, Midtown, and the Heights, I discovered hidden gems that satisfied my cravings. I savored the flavors of perfectly grilled fajitas and homemade tortillas at Ninfa's, and I couldn't resist the mouthwatering ribs at Pappa Charlie's BBQ. Venturing into Chinatown, I delighted in the vibrant Asian fusion dishes that filled the air with tantalizing aromas. The diversity and quality of the dining experiences in Houston left me eager to try something new with every meal.
4.Discover the Houston Zoo: My visit to the Houston Zoo was a delightful adventure. Nestled in the picturesque Hermann Park, it was a haven for animal lovers like me. As I wandered through the lush grounds, I encountered magnificent creatures from all corners of the world. The graceful giraffes, playful sea lions, and majestic lions captivated my attention. Attending the animal feedings and educational presentations provided me with fascinating insights into the lives of these incredible animals. It was a day well spent, connecting with nature and fostering a deep appreciation for wildlife conservation.
5.Catch a Sports Game: Immersing myself in Houston's sports culture was an absolute thrill. Attending a Houston Astros baseball game at Minute Maid Park was an unforgettable experience. The energy of the crowd, the crack of the bat, and the cheers reverberating through the stadium created an electrifying atmosphere. The passion of the fans was contagious, and I found myself fully immersed in the game. Whether it's football at NRG Stadium, with the deafening roar of the Houston Texans' fans, or basketball at the Toyota Center, where the Houston Rockets dazzle on the court, the sports scene in Houston offers a unique and exhilarating way to connect with the local community.
6.Relax in Buffalo Bayou Park: During my visit to Houston, I discovered the perfect oasis in the heart of the city: Buffalo Bayou Park. Escaping the urban hustle, I found solace in the tranquil surroundings of this beautiful park. As I strolled along the scenic walking trails, I marveled at the lush greenery, serene waterways, and stunning views of the Houston skyline. To fully immerse myself in the experience, I decided to rent a kayak and glide along the peaceful Buffalo Bayou. The rhythmic paddling and the gentle breeze provided a sense of serenity that was truly rejuvenating. Whether you choose to walk, bike, or paddle, Buffalo Bayou Park offers a peaceful retreat where you can reconnect with nature and enjoy the breathtaking beauty of Houston.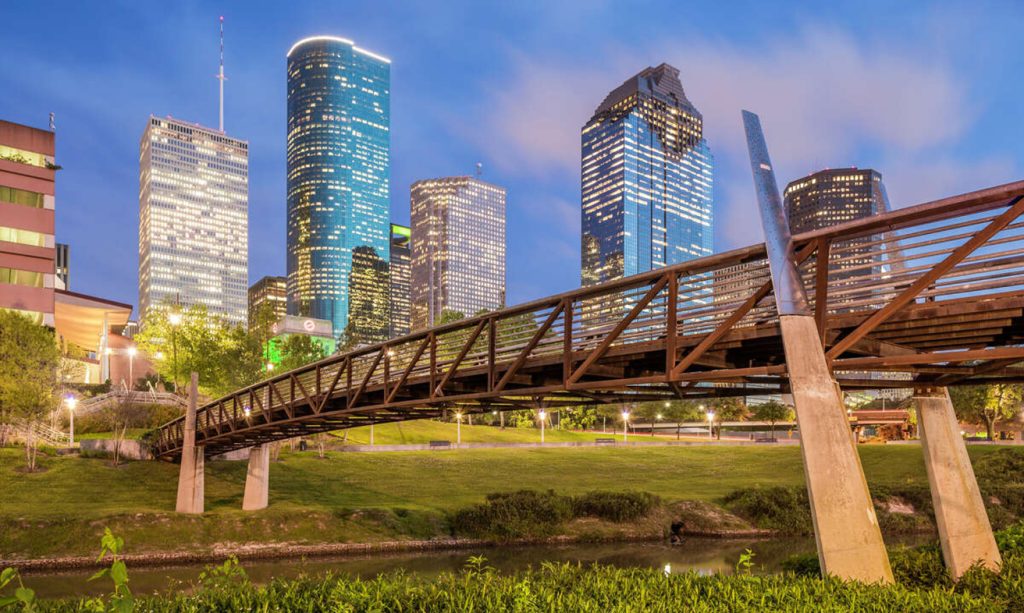 7.Experience Houston's Theater Scene: As a lover of the arts, I couldn't resist delving into Houston's vibrant theater scene. The city boasts an impressive theater district that showcases a diverse range of performances. I had the privilege of attending a show at the renowned Alley Theatre, where I was captivated by the talented actors and the intimate atmosphere. The grandeur of the Hobby Center for the Performing Arts left me in awe as I enjoyed a spectacular Broadway production. The Wortham Theater Center, with its elegant architecture, hosted a mesmerizing ballet performance that transported me to a world of grace and beauty. Houston's theater scene offers a wealth of options, from musicals and plays to dance performances and opera. It's a cultural delight that shouldn't be missed.
8.Shop till you drop: Houston is a shopper's paradise, and I couldn't resist exploring its diverse retail offerings. The Galleria, Houston's premier shopping destination, was a mecca for fashion enthusiasts like me. From luxury brands to popular retailers, the mall offered a mix of high-end boutiques and trendy shops. I indulged in some retail therapy, browsing through racks of designer clothing, discovering unique accessories, and finding stylish souvenirs. For bargain hunters, Houston is also home to outlet malls such as Houston Premium Outlets and Tanger Outlets, where I scored great deals on a wide range of brands. Whether you're a fashionista or simply enjoy exploring shops, Houston's shopping scene will satisfy your every desire.
9.Attend a Festive Event: Houston knows how to celebrate, and I was fortunate enough to experience the city's vibrant festival culture. One highlight was attending the Houston Livestock Show and Rodeo, a massive event that combines rodeo competitions, live music performances, carnival rides, and delicious food. I also had the opportunity to immerse myself in diverse cultures at the International Festival, where I tasted global cuisines, watched captivating performances, and explored vibrant cultural exhibits. Another unique event that left me in awe was the Art Car Parade, where I witnessed an incredible display of creatively designed cars parading through the streets of Houston. No matter what time of year you visit, Houston's calendar is filled with exciting festivals and events that showcase the city's rich cultural heritage, music scene, and culinary delights.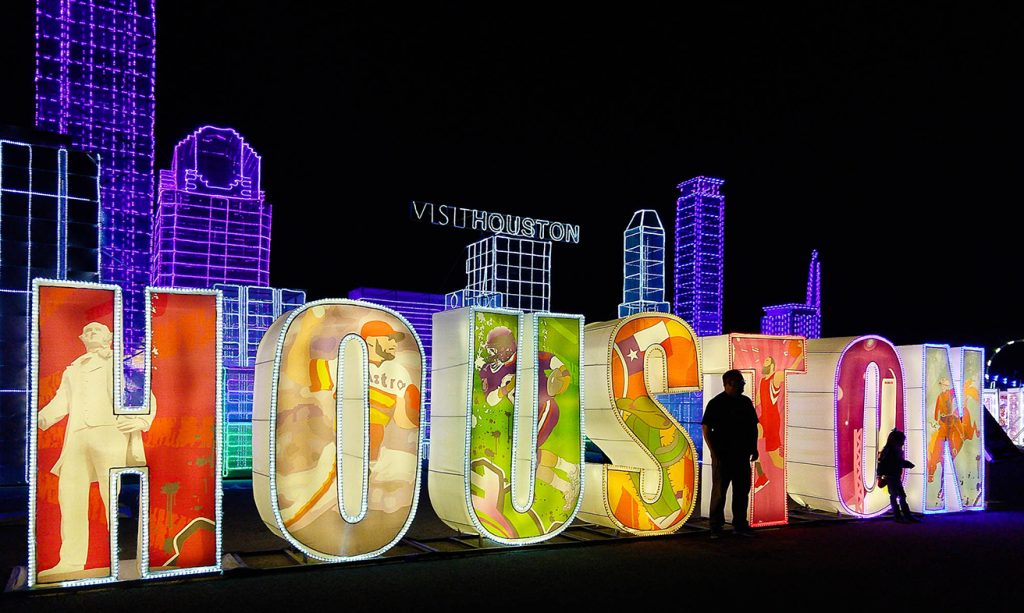 10.Enjoy the Nightlife: When the sun sets, Houston truly comes alive with its lively nightlife scene. I ventured into downtown's Main Street and Washington Avenue, where I discovered a vibrant atmosphere buzzing with energy. Trendy bars offered unique craft cocktails, live music venues filled the air with captivating melodies, and clubs invited me to dance the night away. Whether I was seeking a cozy speakeasy, a rooftop bar with panoramic city views, or a high-energy dance floor, Houston's nightlife scene had it all. The diverse array of venues catered to every taste and provided unforgettable experiences that made my nights in Houston truly memorable.
Houston is a city that holds a special place in my heart, and I hope that I've been able to convey its charm and appeal to you. From the awe-inspiring Space Center Houston to the cultural oasis of the Museum District, there's something for everyone in this dynamic city. Whether you're indulging in the mouthwatering culinary delights, exploring the vast natural beauty, or immersing yourself in the vibrant arts scene, Houston never fails to captivate and inspire. So, as you venture out and discover the wonders of Houston, I wish you unforgettable experiences and cherished memories.