As I embarked on my trip to Chicago, I couldn't help but feel a sense of excitement and anticipation about where to stay in this dynamic city. Chicago is renowned for its diverse neighborhoods, each offering a unique experience and a distinct vibe. From the moment I arrived, I was captivated by the city's vibrant energy and rich cultural heritage. With a plethora of options to choose from, I found myself faced with the delightful task of selecting the perfect neighborhood to call home during my stay. Join me as I recount my journey through Chicago's best neighborhoods, where I discovered a blend of history, art, cuisine, and the warm hospitality that defines the city.
1.Downtown (The Loop): Staying in downtown Chicago's vibrant neighborhood, known as The Loop, placed me right at the heart of all the action. The area buzzed with energy and was surrounded by iconic landmarks that defined the city's skyline. Millennium Park, with its iconic Cloud Gate sculpture and serene Lurie Garden, was a tranquil oasis amid the bustling streets. The Art Institute of Chicago, a short walk away, housed an extensive collection of artistic masterpieces that left me in awe. The Magnificent Mile, a shopper's paradise, beckoned with its upscale shops and boutiques, offering endless retail therapy opportunities. The convenience of staying in The Loop meant that I could easily explore Chicago's top attractions, dine at renowned restaurants, and immerse myself in the vibrant city life.
2.River North: For a lively and vibrant experience, River North proved to be the perfect neighborhood to stay in. This trendy area was a haven for art enthusiasts, boasting numerous art galleries and studios. I spent my days exploring the diverse range of contemporary artworks, admiring the talent and creativity on display. As the sun set, the neighborhood came alive with a vibrant nightlife. Trendy restaurants and bars dotted the streets, offering an array of culinary delights and cocktails. The energetic atmosphere, pulsating music, and the opportunity to socialize with fellow travelers and locals made my evenings in River North unforgettable.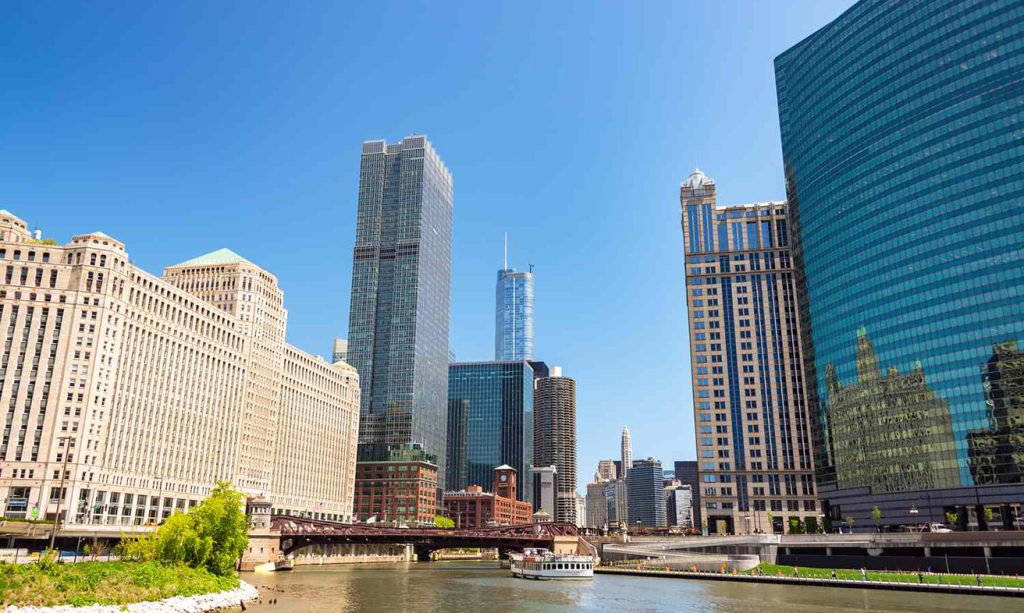 3.Lincoln Park: If you prefer a more laid-back and residential vibe, Lincoln Park is an excellent choice. This charming neighborhood offered a peaceful retreat from the bustling city streets. I enjoyed leisurely strolls along the tree-lined streets, admiring the historic homes and beautifully maintained gardens. The expansive Lincoln Park itself was a gem, providing a serene escape amidst nature. I found myself exploring the park's walking trails, picnicking on the lush green lawns, and even visiting the Lincoln Park Zoo. The neighborhood's local shops, cozy cafes, and intimate music venues added to its warm and welcoming ambiance, making it an ideal neighborhood for those seeking a blend of relaxation, culture, and a slower pace of life.
4.West Loop: The West Loop neighborhood, once an industrial area, has transformed into a trendy and hip destination. The neighborhood's industrial-chic aesthetic, coupled with its culinary scene and thriving arts community, captured my attention from the moment I arrived. Renowned restaurants and eateries lined the streets, offering a wide range of culinary experiences. From upscale dining establishments to cozy neighborhood cafes, the West Loop was a food lover's paradise. The area's vibrant nightlife also beckoned, with trendy bars and clubs where I could unwind and mingle with fellow travelers and locals. The neighborhood's proximity to Fulton Market and Randolph Street, known for their culinary delights, made it a vibrant and dynamic place to stay.
5.Wicker Park: As I ventured into Wicker Park, I found myself immersed in a bohemian and artsy atmosphere that was truly captivating. This hipster haven was a treasure trove of independent boutiques, vintage shops, and unique art galleries. I spent hours exploring the vibrant streets, discovering hidden gems and one-of-a-kind pieces. Vinyl record shops offered a nostalgic trip down memory lane, while local artisans showcased their crafts in charming storefronts. The neighborhood's artistic spirit was palpable, with vibrant street art adorning building facades and alleyways, adding to the area's unique charm. When it came to culinary delights, Wicker Park did not disappoint. Its diverse culinary scene boasted a plethora of restaurants and bars, offering everything from farm-to-table cuisine to international flavors. From cozy cafes to trendy gastropubs, there was always something new and exciting to satisfy my taste buds in this vibrant neighborhood.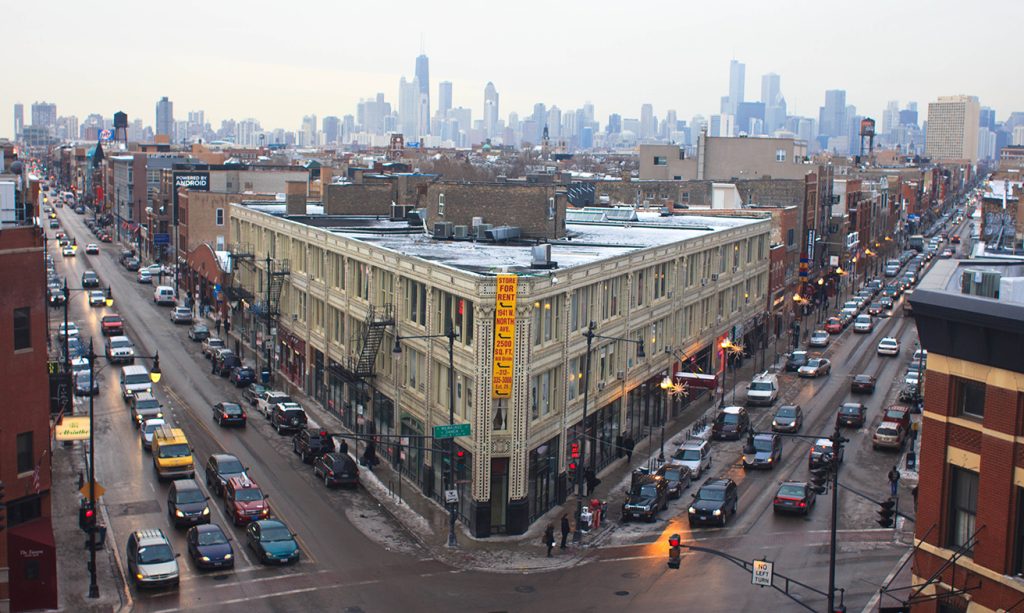 6.Gold Coast: For a truly luxurious experience, I found the Gold Coast neighborhood to be the epitome of elegance and sophistication. Lined with elegant townhouses, high-end boutiques, and fine dining establishments, the Gold Coast exuded a timeless charm. Strolling along Oak Street, I indulged in upscale shopping, perusing designer boutiques and luxury brands. The neighborhood's tree-lined streets and well-manicured gardens added to the neighborhood's allure. With its close proximity to Lake Michigan, I was treated to breathtaking views of the water, creating a serene and picturesque backdrop. Fine dining experiences awaited me in the Gold Coast's upscale restaurants, where I savored culinary masterpieces prepared by renowned chefs. Staying in the Gold Coast allowed me to indulge in the finer things in life and experience a taste of luxury during my visit to Chicago.
7.Streeterville: Situated along the scenic lakefront, Streeterville offered a mix of residential buildings, high-rise condos, and luxury hotels. The neighborhood's prime location provided easy access to some of Chicago's most iconic attractions. From Navy Pier, with its bustling entertainment options, to the sandy shores of Ohio Street Beach, I enjoyed the vibrant energy and beautiful waterfront views that Streeterville had to offer. Exploring Navy Pier, I indulged in thrilling rides, took in panoramic views of the city from the Ferris wheel, and enjoyed the lively atmosphere of restaurants and shops. The Magnificent Mile, with its upscale shopping and dining options, was within walking distance, making it convenient to experience Chicago's premier shopping district. Staying in Streeterville allowed me to soak in the beauty of the lakefront, explore waterfront attractions, and easily access the vibrant city life.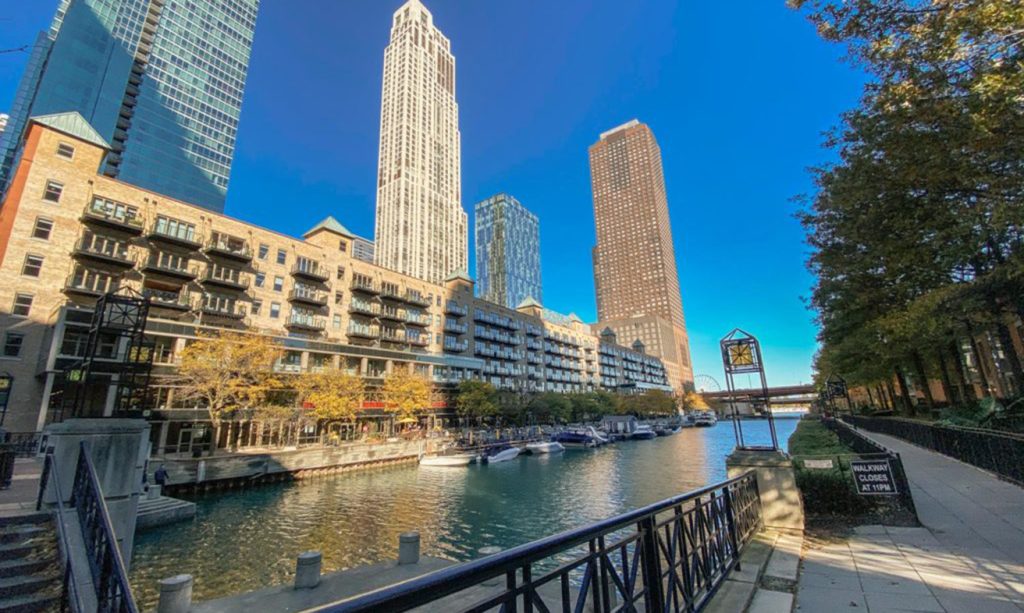 From the bustling energy of downtown's Loop to the artistic charm of River North and the relaxed ambiance of Lincoln Park, each neighborhood offered a unique experience and a glimpse into the city's vibrant culture.
Staying in downtown Chicago's Loop allowed me to immerse myself in the city's iconic landmarks, from the magnificent Millennium Park to the renowned Art Institute of Chicago. The convenience of being at the heart of it all made exploring the city a breeze.
Exploring the lively streets of River North, I indulged in culinary delights, browsed art galleries, and experienced the neighborhood's vibrant nightlife. It was a hub of creativity and excitement that truly showcased Chicago's dynamic spirit.
In Lincoln Park, I found solace in its tree-lined streets, charming boutiques, and the tranquility of its namesake park. The neighborhood's laid-back atmosphere and proximity to nature provided a welcome respite from the bustling city.
The West Loop's transformation into a trendy destination was evident as I dined at acclaimed restaurants and discovered unique shops in this former industrial area. It was a vibrant neighborhood that perfectly blended urban chic with culinary delights.
Wicker Park's bohemian charm enchanted me as I explored its eclectic mix of vintage shops, independent boutiques, and lively music venues. It was a neighborhood where artistic expression thrived, and every corner had something unique to offer.
The elegance of the Gold Coast neighborhood left a lasting impression with its upscale boutiques, luxurious townhouses, and fine dining establishments. Staying in this neighborhood allowed me to indulge in the finer things and experience Chicago's refined side.
Lastly, Streeterville's lakefront location provided breathtaking views and easy access to Navy Pier and the Magnificent Mile. It was the perfect neighborhood for enjoying waterfront attractions and experiencing the city's vibrant entertainment options.