Nestled in the heart of the African continent, Windhoek is a captivating city that offers a unique blend of modernity and traditional African charm.
Choosing Your Flight to Windhoek
Windhoek is well-connected to major cities around the world, and the Hosea Kutako International Airport (WDH) serves as the main entry point for international flights. When planning your trip to Windhoek, you have several options for flights, depending on your location and travel preferences.
Direct Flights: Many major airlines offer direct flights to Windhoek from international hubs such as Johannesburg, Frankfurt, and Addis Ababa. Direct flights can be more convenient and time-saving, especially for long-haul journeys. Flying direct allows you to reach Windhoek without the hassle of layovers, making it an attractive option for those seeking a more efficient travel experience.
Connecting Flights: If there are no direct flights available from your location, consider booking connecting flights through major international airports. Connecting flights can sometimes offer more affordable options, and they may allow you to explore another city during your layover. However, it's essential to consider the duration of the layover and factor in the overall travel time before making your decision.
Flexible Dates and Fare Comparison: To secure the best fares, it's essential to be flexible with your travel dates. Flight prices can vary significantly depending on the time of year and demand, so consider using flight comparison websites or apps to explore different airlines and flight options. Booking your tickets well in advance can also lead to significant cost savings.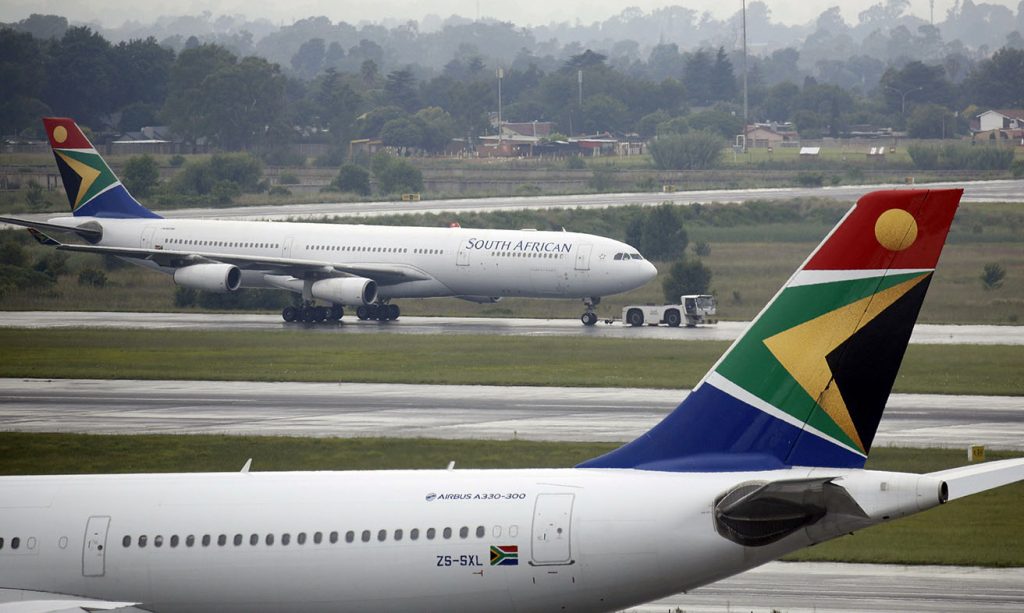 Getting to Windhoek from the Airport
Upon arrival at the Hosea Kutako International Airport, travelers have several options for reaching the city center of Windhoek, which is approximately 40 kilometers away.
Airport Shuttle: Many hotels in Windhoek offer airport shuttle services for their guests. Check with your accommodation in advance to see if they provide this convenient transfer option. Airport shuttles offer a hassle-free and comfortable way to reach your hotel, especially after a long flight.
Taxi: Taxis are readily available outside the airport terminal, offering a convenient and straightforward way to reach the city center. It's advisable to use licensed taxis with meters to ensure fair pricing. Taxi drivers are usually familiar with the city's layout and can provide useful tips and information for your stay.
Car Rental: If you prefer to explore Windhoek and its surroundings at your own pace, renting a car at the airport is a great option. Several reputable car rental companies operate at the airport, offering a range of vehicles to suit your needs. Having a car gives you the freedom to plan your own itinerary and venture off the beaten path.
Public Transport: While public transport options are available, they might not be as frequent or as convenient for travelers with luggage. However, if you're an adventurous traveler looking for a budget-friendly option, consider taking a bus to the city center. Be sure to check the bus schedule and routes in advance to avoid any delays or confusion.
Visa and Entry Requirements
Before traveling to Windhoek, it's essential to check the visa requirements for Namibia. Nationals of some countries may need to obtain a visa in advance, while others may be eligible for visa-on-arrival. Ensure that your passport has sufficient validity and that you have all the necessary documentation before boarding your flight.
Visa-on-Arrival: Namibia offers visa-on-arrival for citizens of many countries, allowing them to obtain their visas upon arrival at the airport. The visa-on-arrival process is relatively straightforward, but it's essential to have all the required documents, including a valid passport, proof of accommodation, and sufficient funds for your stay.
E-Visa: Namibia also offers e-visa services for some nationalities, allowing travelers to apply for their visas online before their trip. Applying for an e-visa can save time and reduce the hassle of visa processing upon arrival.
Visa Exemptions: Some nationalities are exempt from visa requirements for short stays in Namibia. However, it's essential to check the specific visa regulations based on your nationality and intended length of stay.
Flight Tips and Travel Essentials
Traveling to Windhoek involves a considerable amount of time on a plane, so it's essential to prepare for a comfortable and enjoyable flight experience.
Stay Hydrated: Long-haul flights can be dehydrating, so it's essential to drink plenty of water during your journey to Windhoek. Carry a reusable water bottle and ask the flight attendants to refill it as needed. Avoid excessive consumption of caffeinated and alcoholic beverages, as they can contribute to dehydration.
Dress Comfortably: Opt for comfortable, loose-fitting clothing for your flight to ensure a pleasant journey. Dressing in layers is also a good idea, as the temperature on the plane can fluctuate. Consider packing a lightweight sweater or scarf in your carry-on luggage.
Entertainment and Snacks: Pack some entertainment options, such as books, music, or movies, to keep yourself occupied during the flight. Many airlines offer in-flight entertainment systems, but having your own entertainment can be a comforting option. Additionally, bring some snacks, as in-flight meals may not always align with your preferences or dietary restrictions.
Time Zone Adjustment: Windhoek is in the Central Africa Time (CAT) time zone. Depending on your departure location, you might experience jet lag upon arrival. Allow yourself some time to adjust to the new time zone and get plenty of rest during the flight.
Windhoek: The Gateway to Africa
As you descend into Windhoek, you'll be greeted by breathtaking views of the African landscape, with its vast plains and rugged mountains. Windhoek itself is a vibrant city, where modern skyscrapers stand alongside traditional markets and colonial-era architecture. This unique blend of influences reflects Namibia's fascinating history and diverse cultural heritage.
Exploring the City: Once you've settled into your accommodation, it's time to explore Windhoek. Start your journey at Independence Avenue, the city's main street, lined with shops, restaurants, and historic buildings. The Christuskirche, a Lutheran church with stunning Gothic architecture, is a must-visit landmark in the heart of the city.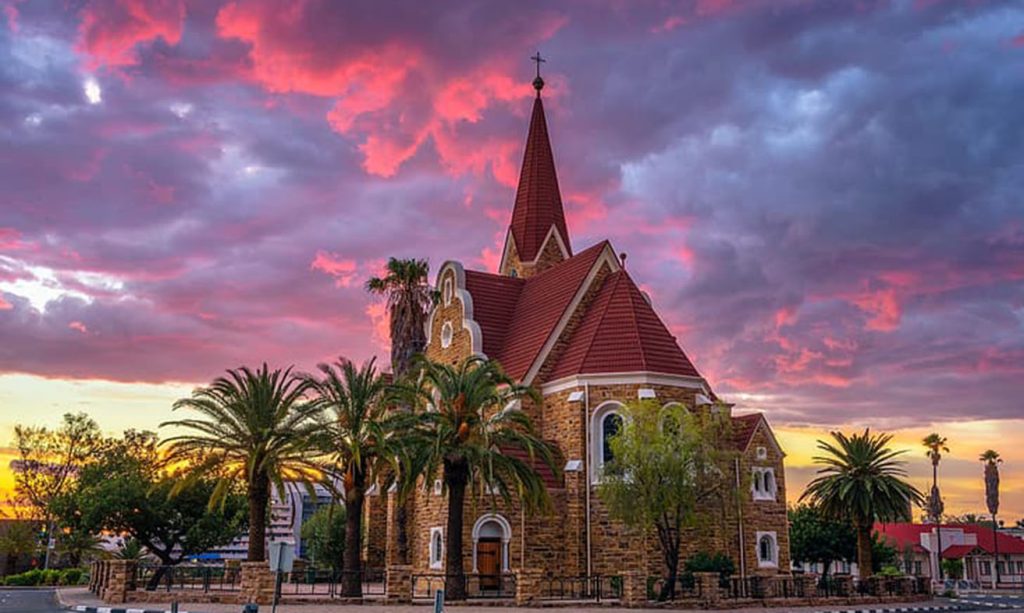 Discovering the Culture: Windhoek boasts a rich cultural scene, with museums, art galleries, and cultural centers offering insights into Namibia's history and traditions. The National Museum of Namibia and the Alte Feste Museum provide a fascinating look at the country's past, while the Namibia Craft Centre showcases local craftsmanship and artistry.
Savoring the Cuisine: No trip to Windhoek is complete without sampling the local cuisine. Be sure to try Namibia's national dish, "kapana," which is grilled meat served with spices and sauce. Head to the bustling markets for an authentic food experience, where you can interact with local vendors and taste a variety of traditional dishes.
Wildlife and Nature: While Windhoek is a modern city, it is surrounded by natural beauty and wildlife. Take a day trip to the nearby Daan Viljoen Game Reserve for a safari experience and the chance to spot zebras, giraffes, and various antelope species. If you have more time, consider visiting Etosha National Park, one of Africa's premier game reserves.
Safety and Etiquette in Windhoek
Safety is a crucial aspect of any journey, and Windhoek is known for being a relatively safe city. However, like any travel destination, it's essential to take certain precautions to ensure a smooth and enjoyable experience.
Personal Belongings: Keep your belongings secure at all times and be mindful of your surroundings, especially in crowded areas or public transport. Use a crossbody bag or a money belt to keep your essentials safe.
Respect Local Customs: Namibia is a country with diverse cultural backgrounds and traditions. Show respect for local customs and dress modestly when visiting places of worship or traditional communities.
Currency and Payments: The official currency in Namibia is the Namibian Dollar (NAD). It's advisable to carry some cash with you, as not all places accept credit cards. Be aware of the current exchange rates to avoid overpaying for goods and services.
Windhoek, the "Gateway to Africa," offers an incredible adventure filled with cultural experiences, wildlife encounters, and breathtaking landscapes. From the moment you step off the plane at the Hosea Kutako International Airport, you'll be immersed in the warm hospitality and rich culture of Namibia.
By choosing the right flight, preparing for your journey, and embracing responsible travel practices, you can make the most of your time in Windhoek while leaving a positive impact on the environment and local communities.